Our Produce
As master butchers with old fashioned values, we take pride in what we do. We are committed to providing customers with delicious, locally sourced produce, skilfully prepared with care.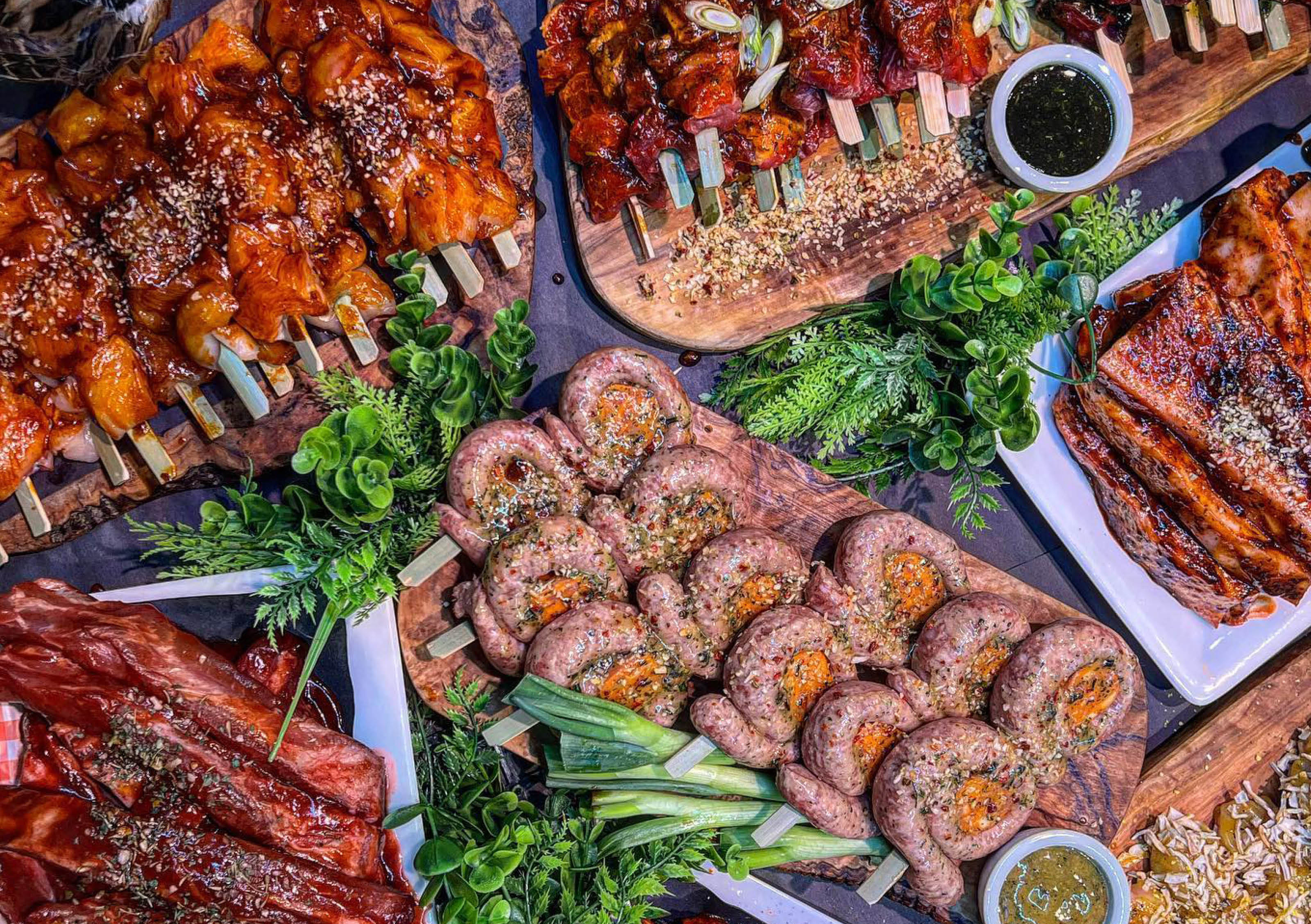 The Butchers
Our aim is to source free range meat from local farms– the nearer to our stores the better! Travelling miles is very stressful for livestock. Having been involved in farming in the past, we are very aware of good husbandry with regards to livestock. We know our local farmers and how passionate they are about their farms and their animals– they care, we care.
Free range, grass fed and where possible, native breeds– this, coupled with our dry aging process, is very important to us. We do not 'supermarket age' beef in bags without oxygen, we dry age; carefully monitoring the fridge temperature and humidity. We turn the sides of beef daily for up to 4 weeks and can loose 20-30% weight by evaporation as the enzymes break down the connective tissue of the carcass. This greatly reduces your cooking shrinkage and also enhances the flavour.
Some meat products in supermarkets can carry up to 30% water. This weight will disappear during cooking with any flavour that's left. Of course, they can (and do!) add chemicals to the meat to try to stop this evaporation.
We are a highly experienced butchers and very skilled in our trade.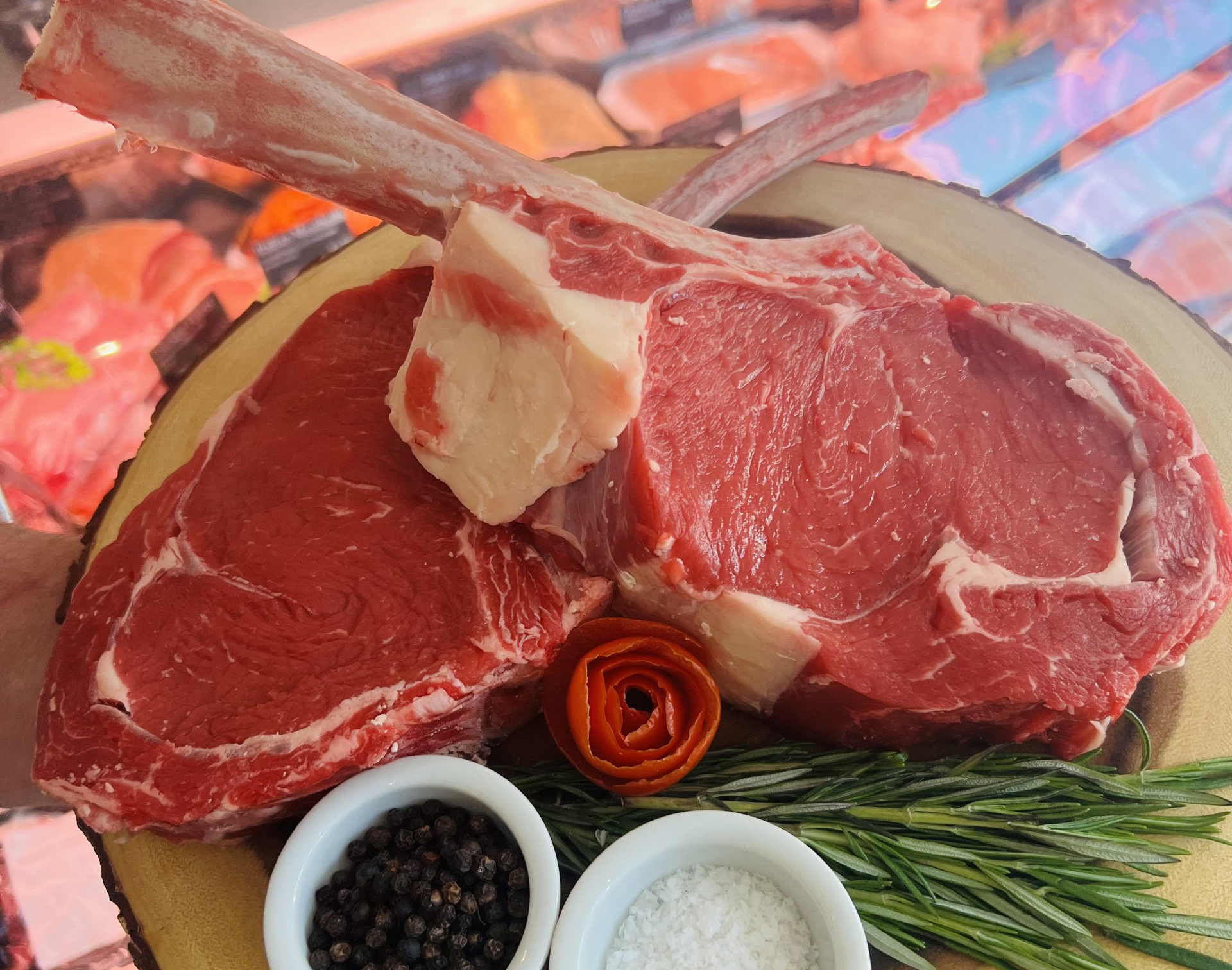 The Delicatessen
Homemade meat pies prepared with our own hand diced steak. Pasties, sausage rolls and a large selection of pastries prepared and baked daily.
All produce is prepared in an environment handling allergens. For further information, please contact us directly.